Regular price
Sale price
$31.00 USD
Unit price
per
Sale
Sold out
Share
The Original Infantry Officers Whistle Produced using some of the original tooling and dies dated back to 1945.

ACME Metropolitan Whistle 15. Official police whistle developed by ACME Whistles in 1883 for Scotland Yard and Metropolitan Police.
This whistle was used extensively within the armed forces throughout World War I and World War II.
This high decibel whistle can be heard up to one mile away.
Material: Solid Brass, Nickel Plated, 7.5cm long, Made in England. 

原裝的軍官銀雞,依舊以1945年當年的機器和工具製作。

ACME Metropolitan Whistle 15是由ACME whistle 創辦人Mr. Joseph Hudson 1883年設計,並於1884年正式成為皇家警察裝備, 隨後廣泛應用於第一及第二次世界大戰。
其高分貝的聲響可於1英里外聽到。

7.5cm 長,黃銅製作,表面鍍鎳。
英國伯明翰製造。
關於ACME:

1860年開業的ACME Whistle是英國 (或全世界) 現存歷史最悠久的哨子製造廠。百多年來,都在伯明翰的廠房以人手製造。
Mr. Joseph Hudson (即 ACME whistle 創辦人) 於1883年設計出 Metropolitan Whistle並於1884年將 Metropolitan作商標注冊及正式成為皇家警察裝備。現在所有刻有 "Metropolitan"的銀雞依然是由 ACME Whistle於英國 伯明翰的工廠製造。跟1884年出品如同一轍。銀雞獨特的聲響依舊令人立即聯想到警報和危險。ACME whistle 現在由第三代經營,繼續於英國伯明翰製造全球最出色哨子。

About ACME:
A CENTURY AND A HALF OF INNOVATION

In an age where electronic sounds predominate and are everywhere from the welcoming tone of your phone to the warning of your car locking system and the timer on your cooker. Everything is talking to you now. But requests for new whistles, simple, reliable, portable, independent of a power source,  keep popping up. It is in our bloodstream to research and develop new solutions. Our reason for being is to offer a whistle, call or signal horn for every possible use and requirement.
In striving to offer the most advanced and most up to date sound solutions our past is our constant inspiration.
Inevitably with innovation as such a central driver of ACME, the product range was always going to expand. By 1930 our range had extended to just over 300 different whistles. Today commercial imperatives and changing demand have tailored the range to 83 products, here are just some in the ACME Hall of Fame.
1870 Improved Boatswains call
1883 the first police whistle, "The Metropolitan"
1884 Worlds first sports Whistle, The ACME Thunderer.
1895 the ACME Siren (nicknamed – the cyclist's road clearer)
1897 Brass Reed Adjustable Duck Call 1909 The World's first Airfast (no pea) Referee Whistle
1917 Self-Locating Tank Whistle 1925 Stentor Megaphones
1927 Submariners Whistle
1935 The "Silent" Dog Whistle
1940 The ACME Cricket for D-Day landings
1949 The World's first waterproof lifesaving Whistle
1950 Special Working Dog Whistle
1960 ACME Pressure Warning Whistle
1970 Adjustable Finger-Grip Whistle
1980 Tornado Airfast Whistle
1986 Hand Operated Mine Rescue Whistle
1990 Multi-sound effect air Whistle
2000 Tornado 2000 Whistle
2009 Gem set jewellery Whistles
2014 Hellova Safety & Marine Whistle.
View full details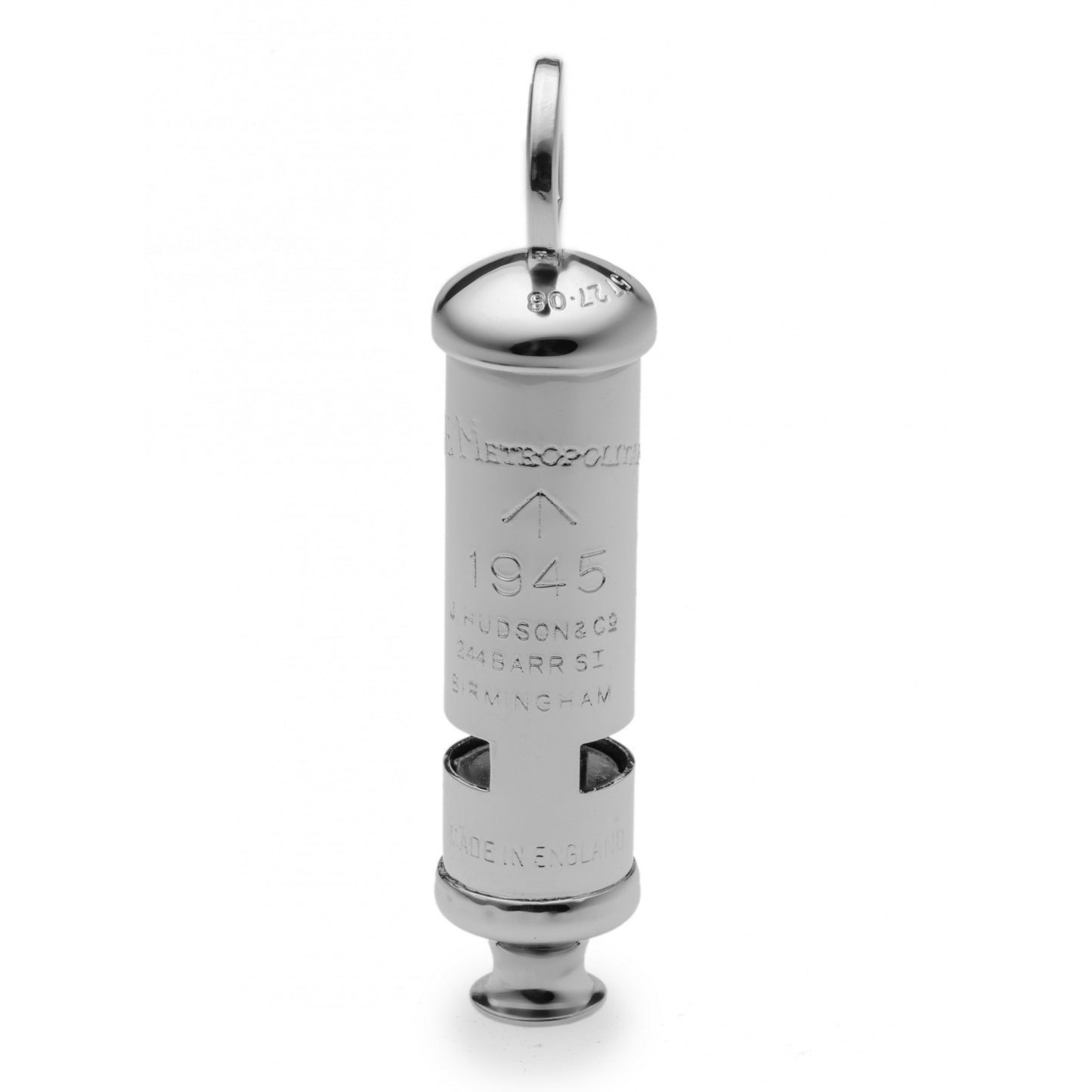 Shipping

貨品一般會於確認付款後的兩個工作天內寄出。
Items will be shipped within 2 business days.

店中自取貨品請於收到"領取通知"電郵後,於營業時間內到尖沙咀店自取。
如於通知後3個月內未取,貨單將會取消並不會退款。

for more details