Regular price
Sale price
$59.00 USD
Unit price
per
Sale
Sold out
Share
 "Bota de Vino Jesus Blasco S.L."新產品 Botiplora Cantimplora。
參照維京人傳統皮水壺的設計,配合現代的物料製造而成。

輕巧方便,容量約750ml。
水壺外層以優質皮革製作,壺口加上了一個木環,令入水和飲用時更加方便,配以傳統的天然水松塞。內層是合乎食物容器標準的乳膠,不含BPA。保溫層可保冷數個小時。

100%西班牙人手製造
闊: 14cm
高 : 23cm
容量: Around 750ml

西班牙傳統水壼. "Bota de Vino Jesus Blasco S.L."成立於1899年, 經歷了五代人的經營. 每個水壺到現在依然在西班牙由人手將皮革縫合製成, 原本是用於存放紅酒, 現在已發展成可盛載任何飲料, 內層乳膠內膽, 是製造奶咀的材料. 合乎食品容器安全標準。皮革上有可能出現細微不完美的情況。是手造物品的獨有風味. 
水壺如長期不使用,內膽會退化破裂。經常使用是最佳的保養方法。
*相片顯示的顏色跟實體會有少許差別
*不建議放到背包或手提袋中,因擠壓有可能令水壺漏水。
清洗皮水壺的方法:
注入清水, 用力搖晃,  重覆3-4次。 之後將皮水壺倒吊於通風的地方, 讓入面的水份徹底流出。如想徹底清潔,可用市面的奶樽消毒片。
建議不要用於酒精, 甜味或濃味的飲品。最適合存放清水。
不可放熱水, 熱水會破壞內膽。水壺不會保溫.

新購買時同一般新水壺一樣有點膠味, 多用數次味道就會消散. 平常收藏時需要將瓶蓋打開讓空氣流通。否則味道不會消散。

水壺表面不要濕水, 如濕水有可能會導致退色,避免跟淺色衣服一起使用,以免被退色弄污。  用完後請將水壺放於通風處避免皮革發霉, 緊記要保持乾爽。 
如果表面弄污, 可用清潔皮革用品清潔。
Botiplora inspired by the old medieval and Viking leather canteens. This very traditional  design is now making with new materials to use with water and all kinds of drinks with a thermal interior that keeps drinks cool for hours.

Botiplora is flexible and light, with a capacity of 750 ml.
It is made by top quality leathers. Traditional wooden rim make it convenience for  filling and drinking, and with a natural cork closure as well. The inner layer is food grade level latex which is BPA free. 
Thermal interior that keeps the drink cool during for hours. 

*Due to the handcrafted nature of this item, some imperfections may occur and are a natural part of the hand-made process.

Handmade in Spain
Width: 14cm
Height : 23cm
Capacity: Around 750ml
Cleaning: 
Fill Bottle with clear water (add small amount of detergent if necessary), then shake vigorously. Repeat 3 to 4 times. Drain thoroughly and place it upside down in a ventilated area.
Alcohol, Sweet and/or strong flavor beverages are not recommended. Any liquid over 50c should not be allowed.
This bottle will have slight smell of latex when new, will dissipate in time.  When not in use, leave the cap open and place in a ventilated place. Keep surface dry to avoid fading of color. If surface get messy, clean it with regular suede cleaner. 

"Bot de Vino Jesus Blasco S.L." was found in 1899, is now operated by their 5th generation. Inner layer is made of same latex use for pacifier. Which compiles with  Germany's Food Container Safety Standard.
View full details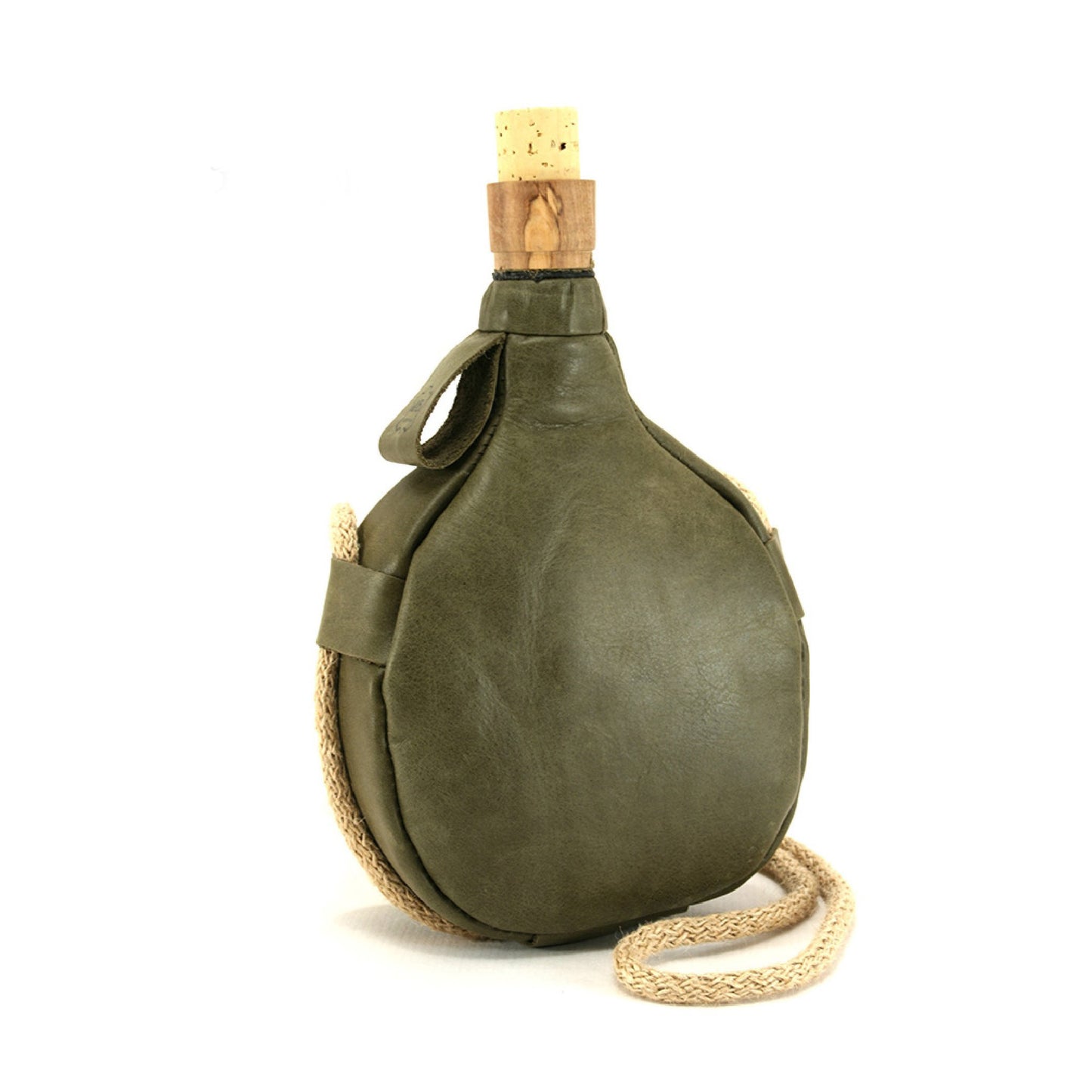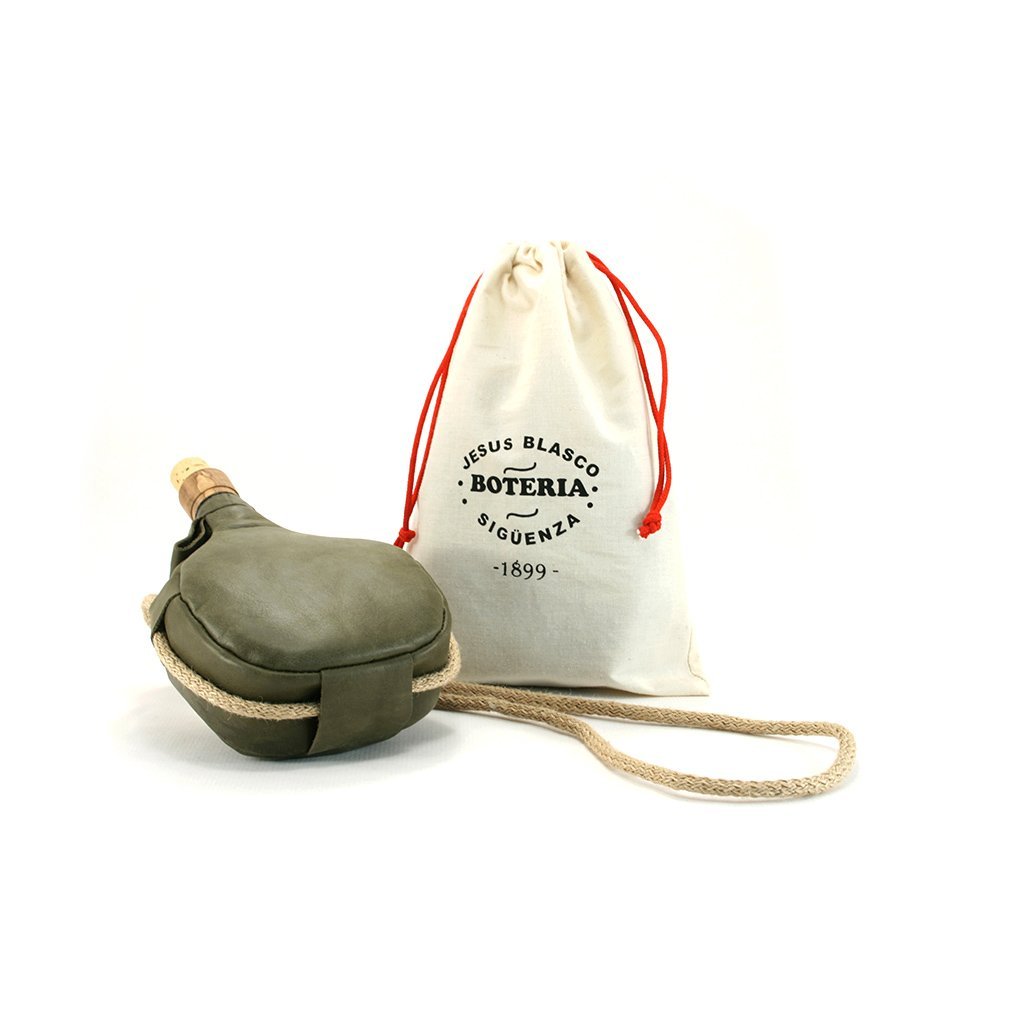 Shipping

貨品一般會於確認付款後的兩個工作天內寄出。
Items will be shipped within 2 business days.

店中自取貨品請於收到"領取通知"電郵後,於營業時間內到尖沙咀店自取。
如於通知後3個月內未取,貨單將會取消並不會退款。

for more details