Regular price
Sale price
$13.00 USD
Unit price
per
Sale
Sold out
Share
秘魯原住民製作的傳統木香。

Pine是一種常綠植物,氣味芳香,清新,治癒。傳說中可以吸收能量,平衡能量,改善溝通。

以安第斯山脈生長的Palo Santo及Wiracoa製成。全天然無添加。 原住民以傳統的方法將樹木和樹脂磨碎,壓成條狀,再天然風乾。 過程中充滿他們對自然環境的愛護和尊重。 這亦是一個幫助當地原住民自食其力的計劃之一

Palo Santo 和 Wiracoa是當地一種用於潔淨及帶來好運的樹木,燃點後可釋放出它們的能量。

一盒6條,約12cm長 ,燃點時間每支約8-10分鐘。
Handmade in Peru by native people. 
Pine: A resin found in evergreen trees, it is aromatic, cleansing & rejuvenating. It is believed to bre able bring in energy, to balance energy, & to support good communication

Espiritus del Ande Incense is a 100% natural product, hand crafted from plants & resins native to The Andes Mountains.

The main ingredients: Palo Santo & Wiracoa  are known throughout the land as items for cleansing, purification and good fortune. 

They are produced by local natives in Southern Peru. Then dried by sunlight and packaged in handmade boxes. The Palo Santo & Wiracoa shown here have been used for thousands of years to promote spiritual & physical health. They are both native to the Andes Mountains.

6 sticks per pack, around 12cm long, burning time around 8-10mins.
View full details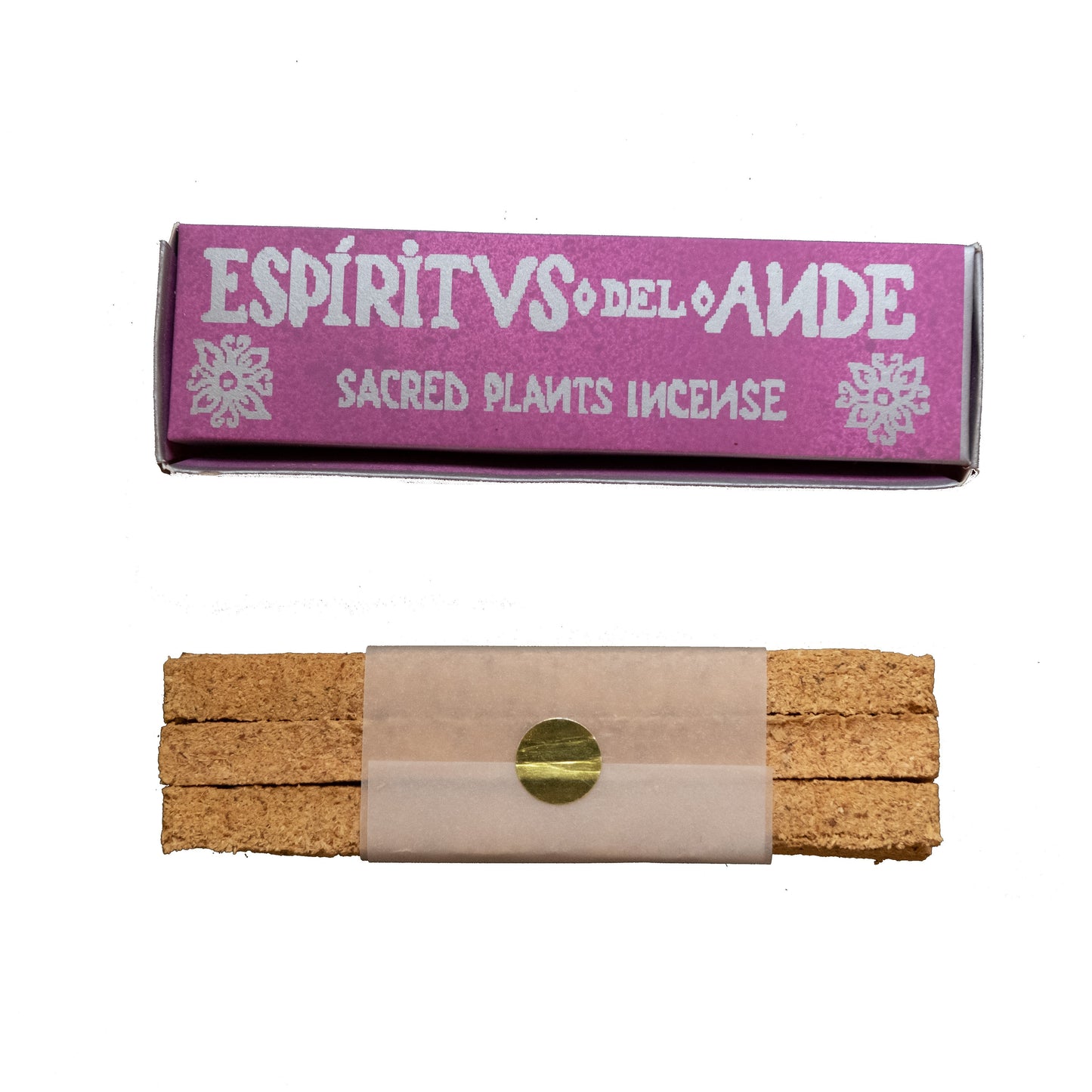 Shipping

貨品一般會於確認付款後的兩個工作天內寄出。
Items will be shipped within 2 business days.

店中自取貨品請於收到"領取通知"電郵後,於營業時間內到尖沙咀店自取。
如於通知後3個月內未取,貨單將會取消並不會退款。

for more details